Detailed description of the problem:
Only one of HRV or SpO2 seems to come through from the Ticwatch Pro 3 event though both are supported. The fact that they seem to be mutually exclusive is best illustrated by this sleep graph where one stops and the other starts.
Peter is also aware of this problem and commented on it here [DONE] SP02 and Ticwatch 3 Pro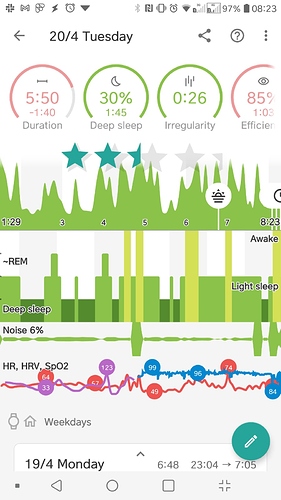 Steps to reproduce:
Track sleep using Ticwatch Pro 3, which supports both hear rate with HRV, and oximeter. Only one or the other will populate with data.
Version of Sleep as Android:
20210423 (22358) Premium