Hello,
I'm new to the SaA App and am currently trying out if the App works for me or not.
This morning I discovered two symbols on my noise graph that aren't discribed under "Legend" or anywhere else I searched so far.
I've uploaded a screenshot of my sleep graph.
The symbols I mean are the medicine bag (?) and the baby (?) at the left and right side of the noise graph.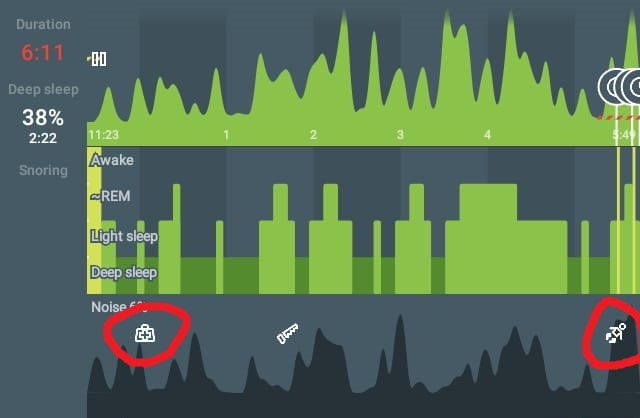 Can someone tell me what those mean?
Note: I don't have any children.
Best Regards
Evox