I'm using Sleep as Android version 20211012 and Notify for MiBand version 14.0.4 and a MiBand 4.
Last night, Sleep did not tracked my sleep properly with the MiBand. I made sure that when the tracking started the MiBand is connected, as it vibrated twice when the sleep tracking started.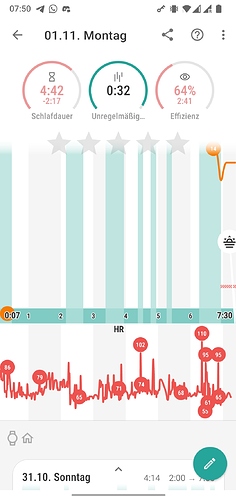 From the screenshot as you can see, the heart rate was being recorded throughout the night, but the movement wasn't. In Notify for MiBand, the sleep was tracked just fine. So I guess there's some problem with the communication between Sleep as Android and Notify for Miband?
This has been happening for awhile, but not for every sleep. Every 4 or 5 nights it would be like that.