Hello,
What causes the red line? I assume it mean no data was transmitted from watch to phone.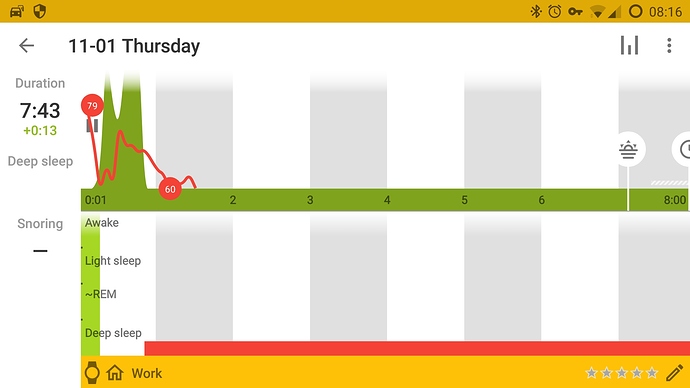 My phone is a OnePlus 5 and my watch Samsung Gear S3. My phone is charging during the night.
I have excluded the following apps from battery optimization on the phone:
Galaxy Wearable
Gear S Plugin
Samsung Accessory Service
Samsung Health
Sleep as Android
Sleep as Android Gear Companion
Thankful for any suggestion to fix this.
I has happened twice now.