Hi everyone,
first time posting here, so sorry if another thread already exists.
I recently bought the new Fossil Gen 6, which has an SpO2 sensor.
I tried the stable version of SaA, but only managed to get my heart rate tracked.
I went to the support, which recommended I try out the beta version of Sleep as Android.
In the beta version, neither my heart rate nor my SpO2 get tracked.
I went into settings on my android phone, tried to re-enable heartrate tracking and had the following issue: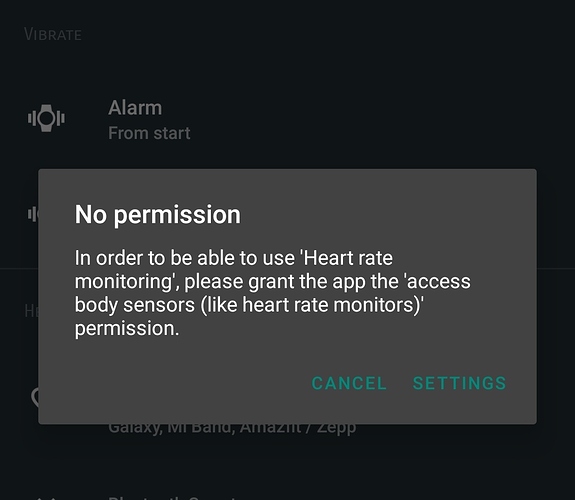 The problem is, when I click on "SETTINGS", there is no option on my android phone to allow these permissions.
Any idea how to solve this?
Thanks