Detailed description of the problem:
I went to the bathroom. The Bluetooth disconnected.
Steps to reproduce:
Walk to a restroom at night without phone in hand. Bluetooth cuts out and does not apparently try to reconnect. Pebble Health did maintain a connection so it's not my Galaxy Note 8.
Version of Sleep as Android:
Latest Beta as far as I know. This is an ongoing issue. I have moved and an skittish about potentially leaving my phone in the restroom. But I must take it with me.
That's it. I already sent a bug report but am curious about other experiences.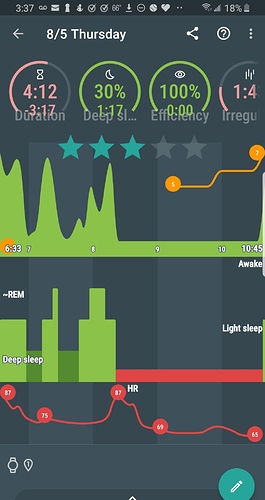 Best,
Robin
P.S. – And no, I am not sleeping well in my new place but that's to be expected. Still, the Bluetooth should reconnect.